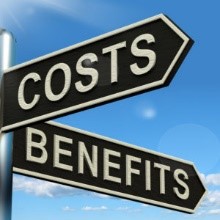 Avoid Pitfalls and Costly Buying Errors
Tip #1:  When joining a new practice, who is the malpractice insurance company for the practice? What are the coverage options and are there are any limitations? Consider the financial strength and experience of the insurance company for defending physicians.
The insurer may be non-standard (surplus lines) due to an adverse claim history at the practice. An adverse claim history can increase your risk of claims and future insurability.
The employment contract will contain an insurance agreement to follow when you leave the practice. Can the terms of the malpractice insurance agreement be negotiated? Determine if the retroactive coverage can be kept when you leave the practice.

Non-standard (surplus or risk retention) insurers often have coverage limitations including policy deductibles, lack of coverage for any Department of Health (DOH) violation, and non-standard claim reporting procedures. Determine if the non-standard policy can revert back to a standard policy with retroactive coverage. If not, then purchasing an expensive tail policy may be necessary.
Tip #2:  When leaving a practice, it is important to consider all options to keep retroactive coverage or purchase a tail policy. Again, is tail insurance your only option, and was this pre-determined in the employment agreement?
The retroactive coverage date is the first effective date of the policy and this date may be many years ago. Some physicians can keep their former retroactive coverage when they join a new practice even if moving to a different insurance company is required. Sometimes the new employer will split the premium cost when keeping the retroactive date. Again, this would be negotiated to avoid purchasing an expensive tail policy. The majority of practices do not want the former practice insurance to follow into the new practice, but this is worth checking.
TIP #3: Contact an Independent Agent that has access to a wide range of insurers and coverage options. Consider the coverage options compared to the premium cost. An independent agent, rather than a captive agent, can shop the marketplace for the best coverage at the lowest premium cost.
Aviso Insurance is an independent agency that works for YOU, the medical expert. We have access to nearly all the medical malpractice insurance markets to serve you.
"At Aviso Insurance, we are proud to serve the many heroic professionals in our healthcare community."
Dan Reale, Independent Agent/Owner  – Office:  (407) 808-6149  – E-Mail:  [email protected]