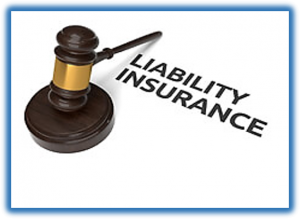 How much professional liability (med mal) coverage is enough?
Physicians want to know what limits of malpractice coverage are needed to protect them from a claim or lawsuit.  Any licensed agent will recommend that you carry the highest coverage limits that you can afford.  Everyone wants to be confident that they are purchasing the best coverage for the lowest premium cost. Purchasing insurance is a risk versus reward calculation. Premium quotes can help you to determine how much insurance you wish to purchase in order to cover a worse case loss scenario. The standard limits of liability for professional liability (med mal) coverage is $250k/$750k, $500k/$1.5m, or $1m/3m. Higher limits or separate entity/organization coverage limits are available for additional premium costs.
Many physicians believe that the greater your limits of coverage makes you a greater target for claims and lawsuits. In truth, the patient has no information about your insurance coverage when a complaint is made or legal counsel is hired. Your limits of coverage are disclosed only after the complaint is already made.
The real concern with carrying higher limits is that you become a "deep pocket" in a claim or lawsuit. This changed on April 26, 2006, when the Florida Legislature abolished the doctrine of joint and several liability. The Florida Supreme Court adopted the comparative negligence doctrine in 1973 and discarded contributory negligence that allowed for "deep pocket" type recovery from the defendant regardless of the amount of negligence. The amount of loss is now apportioned according to the amount of negligence that is found.
Sufficient coverage is reached when your policy limits can protect you from a "worse-case" claim scenario. This applies to any insurance policy that you choose to purchase. Higher liability limits will strengthen your ability to defend against frivolous claims since an excess claim verdict is less likely. Both your reputation and practice are at risk, so it is reasonable to carry the highest limits of insurance coverage that you can afford.  Weighing the premium cost will help you determine how much coverage is necessary. Any coverage is always better than no coverage because unlimited defense costs are included above any deductible that may apply.
Carrying double the liability limits of coverage does not double the amount of your premium cost. The cost to double your limits is typically only about 20% higher premium cost. The notion of having less is more does not apply when you must defend yourself against a claim or lawsuit.
Aviso Insurance is an independent agency that works for YOU, the medical expert. We have access to nearly all the medical malpractice insurance markets to serve you.
"At Aviso Insurance, we are proud to serve the many heroic professionals in our healthcare community."
Dan Reale, Independent Agent/Owner  – Office:  (407) 808-6149  – E-Mail:  [email protected]