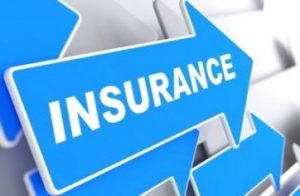 Standard Market and Surplus Lines Insurers
Physicians and healthcare professionals sometimes cannot obtain malpractice insurance from standard market insurers. A clinic may perform procedures that are outside underwriting guidelines for standard insurers. There may be excessive claims or a violation by the State Department of Health (DOH). The risk at the clinic may be too high for a standard insurer to take on. Insurance agents are required by the State to make at least (3) "diligent efforts" to quote from a standard insurer if possible. If not, there is a wide range of surplus lines insurers to choose from. The general differences between standard market insurance and a surplus lines policy are as follows:
Standard Insurers
Florida has roughly (7) top-rated insurers that offer standard or "admitted" malpractice insurance policies. The premium rates and underwriting guidelines are reviewed for approval by the State each year. Standard policies typically contain the following:
– No policy deductible.
– Unlimited defense costs outside the liability limits of coverage.
– Physicians have the right to refuse a claim settlement.
– There are no taxes or filing fees added to the premium.
– Premium may be paid monthly or quarterly without finance charges.
Surplus Lines Insurers
There are many top-rated surplus lines insurers that may be national or worldwide like Lloyds of London for example. Surplus insurers have flexible underwriting guidelines and select certain markets where they can be competitive. Med Spa's or weight loss clinics are a few examples. Surplus lines policies often contain the following:
– Average $5,000. deductible.
– Defense costs may be inside or outside the liability limits of coverage.
– Defense trigger may require a formal claim notice and incident reports may not be accepted.
– Physicians may or may not have the right to refuse a claim settlement.
– Taxes and filing fees are added to the premium cost.
– Premium financing is common since the entire premium must be paid in full at inception.
Important tip: Consult with an independent agent that can recommend the best insurance product for the most competitive premium cost.
Aviso Insurance is an independent agency that works for YOU, the medical expert. We have access to nearly all the medical malpractice insurance markets to serve you.
"At Aviso Insurance, we are proud to serve the many heroic professionals in our healthcare community."
Dan Reale, Independent Agent/Owner  – Office:  (407) 808-6149  – E-Mail:  [email protected]