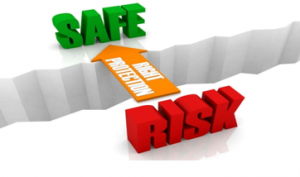 What is Vicarious Liability Exposure To Your Medical Practice?

Vicarious liability is a form of a strict, secondary liability that arises under the common law doctrine of agency, the responsibility of the superior for the acts of their subordinate or, in a broader sense, the responsibility of any third party that had the "right, ability or duty to control" the activities of a violator.
The most common vicarious liability exposure to medical practices is hiring healthcare professionals with inadequate or non-existent insurance coverage. Whether the provider is an employee or independent contractor, their coverage must protect both the individual and your organization. Protection against vicarious liability exposure is often available only from the insurer of your medical practice where there is often an additional premium charge. Third-party providers that carry their own policy should be identified to the insurer of the medical practice to cover any gap in coverage that may exist to your organization.
The most common way to avoid exposure for vicarious liability is to require that all employees and independent contractors to be covered under your medical professional liability policy. Carrying a separate limit of liability coverage for your medical organization may include automatic coverage for vicarious liability without any additional premium charge.
An independent insurance agent understands the insurance marketplace and can recommend the best coverage for the lowest premium cost.
Aviso Insurance is an independent agency that works for YOU, the medical expert. We have access to nearly all the medical malpractice insurance markets to serve you.
"At Aviso Insurance, we are proud to serve the many heroic professionals in our healthcare community."
Dan Reale, Independent Agent/Owner  – Office:  (407) 808-6149  – E-Mail:  [email protected]