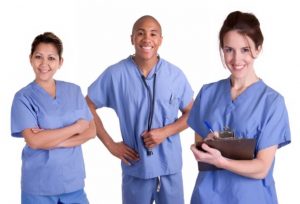 Malpractice Claims – Did You Know?
Roughly 33% of all malpractice insurance claims are a result of ancillary staff errors. The common errors involve communication, documentation, filing, follow-up, breach of privacy, etc. Physicians are the "captain of their ship" and are exposed to these types of back office claims.
The physician's coverage is exposed by any employee error unless separate entity coverage is purchased for their organization. Without a separate coverage, the physician may lose their claim-free premium discounts. The claim will also be registered against the physician with the National Practitioner Data Bank (NPDB).
SOLUTION: Contact an Aviso Insurance specialist and learn how to protect your doctors from this needless and costly exposure.
At Aviso Insurance, we honor your heroic commitment to healthcare and especially during this unprecedented medical crises. We are an independent agency that works for YOU, the medical expert. Our agency has access to nearly all medical malpractice insurance markets. Please contact our office anytime at our telephone or email shown below.
Office: (407) 808-6149 E-Mail: [email protected]