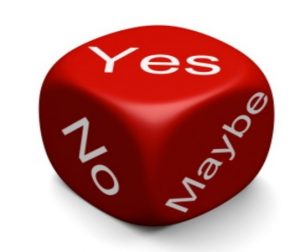 Reporting Changes to your Insurance Agent
Medical practices and many businesses fail to discuss their future goals or changes they make to their organization. This can result in cancellation or loss of coverage, limiting your insurance options, and higher premium costs.
Overlooking to report any new hire or departing medical staff to your insurance agent is the most common and costly mistake. The insurance agent can verify the insurability of a new prospective employee before making an employment offer. When an employee is leaving the practice, your insurance agent should recommend the best options for both the employer and employee.
Types of Changes to Report to Your Agent
The common and most critical changes that businesses fail to report to their insurance agent are shown below. Medical practices have risk exposures for practicing medicine and operating a business that is open to the public.
Changes or additions to your corporate location or organization name(s).
New hires or departing licensed practitioners (MD's, DO's, PA's, ARNP's, etc.)
Changes in your weekly practice hours, new procedures, new venues, or new responsibilities (ie. medical directorship, employment practices, team/school affiliations, etc.). Discuss any practitioners that may be planning to retire within the next 5 years.
Notify your agent when a new claim is reported to your insurance company. Insurers do not provide claim information to your agent unless a signed written request is made by the insured.
Discuss all policies with your agent

60 days prior to the policy renewal

. This may include medical malpractice, worker's comp, cyber liability, general liability, medical directorship, employment practice liability, employee health or disability insurance, etc. Discussing any changes with your agent 60-days prior to your renewal will give them the opportunity to shop for your best coverage and premium options.
Report estimated patient encounters along with your estimated gross revenue for the upcoming year. Insurers may compare these two factors in order to offer a lower premium.
Discuss if policy limits are adequate and how increasing your limits will change the cost in premium. Many practices are surprised by the relatively low premium cost to increase your policy limits.
Contact an independent agent that can help you with a wide range of insurance options that can best meet your needs.
Aviso Insurance is an independent agency that supports healthcare professionals and their medical organizations. We have access to nearly all insurance markets to better serve you.
"We are proud to serve the many heroic professionals in our healthcare community."
Dan Reale, Independent Agent/Owner – Office: (407) 808-6149 – E-Mail: [email protected]