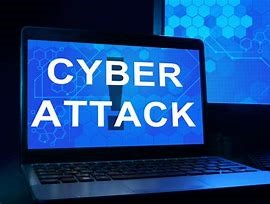 The World Health Organization (WHO) on 4/23/2020 reported that cyber-attacks have increased 5x over the past year. Scammers have used the WHO heading in emails to solicit fake funds for the organization – and not the real organization at COVID-19 Solidary Response Fund.
Reuters news on 3/16/2020 reported that the U.S. Department of Health and Human Services (HHS) was hit with a cyber-attack while they were busy responding to the Coronavirus crises. The HHS systems were overloaded with millions of hits on their servers.
Ransomware is now the highest number of cyber-attacks in 2020. These attacks will quite regularly fake personal notices from companies like Microsoft, Apple, UPS, and prize winnings to name just a few examples. Medical practices are highly sought by criminal hackers because medical records are the most valuable information to ransom. Many people are aware not to open any suspicious email, but if distracted for just a moment you can be easily caught up in a cyber-crime. Unfortunately, the time and costs necessary to recover from cyber-crimes are difficult at best.
A top national cyber insurance broker, Risk Placement Services reports that the average paid ransom is $6,733 and the downtime production cost is $54,904. Backup data was compromised in about 75% of the organizations that paid the ransom. Roughly 50% of these organizations that paid a ransom also had in-house IT staff.
A Cisco benchmark study in 2019, reported the following types and frequency of cybersecurity attacks.
Malware                                         49%                     Ransomware                                 27%
Malicious Spam                             42%                     Mobile Malware                             23%
Phishing                                         38%                     Improper file sharing                     21%
Spyware                                         36%                     Stolen Credentials                        19%
Data Breach                                   33%                     Fileless Malware                           19%
Contact an independent agent to discuss your best insurance option to manage losses after a cyber-crime.
Aviso Insurance is an independent agency that works for healthcare providers and medical organizations. We have access to nearly all the medical malpractice insurance and cyber liability markets to serve you.
"We are proud to serve the many heroic professionals in our healthcare community."
Dan Reale, Independent Agent/Owner – Office: (407) 808-6149 – E-Mail: [email protected]