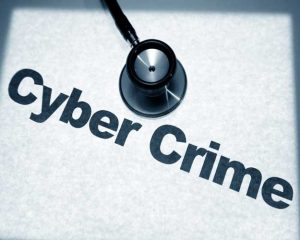 Buying Cyber Liability Insurance
The necessity for cyber liability insurance has become almost as important as professional liability (malpractice) insurance. Medical practices are highly sought after by criminal hackers because their medical records are the most valuable information to ransom. Employees are more cautious about opening unknown emails. However, any employee can be easily distracted and cause a cyber breach to your organization.
There are many cyber insurance markets available that it can be challenging to determine your best option. Below are links at the end of this article that provide a coverage option checklist, claim examples, and actual malpractice insurance company cyber programs.
Cyber Insurance may be added as an endorsement to your Comprehensive General Liability (CGL or GL) policy or Business Owners Policy (BOP). There are both admitted and surplus lines insurers that offer cyber insurance policies. Personal lines homeowner insurers and home warranty insurers also offer a variety of options for personal cyber coverage.
Malpractice insurers provide automatic cyber insurance with limited limits of $50k to $100k. These limits can be increased to between $1m and $5m at a premium discount due to volume purchasing and negotiated premium rates.
Cyber insurance options are often complex and can make it difficult to compare policies or determine which premium cost is best. A cyber coverage checklist is crucial to compare coverage between one policy and another. Below you will find a sample coverage checklist and claim examples provided by RPS Cyber, a top national cyber insurer. The following links will connect you with two top malpractice insurers and their actual cyber liability insurance programs.
RPS Cyber Coverage Comparison
Download PDF
RPS Cyber Claim Examples
Download PDF
The Doctors Company Cyberguard-Plus https://www.thedoctors.com/Insurance-Solutions/cyberguard-plus/
Norcal Group Network Security https://www.norcal-group.com/information-network-security
Contact an independent agent to help you with a checklist that will sort your options for purchasing cyber liability insurance coverage.
Aviso Insurance is an independent agency that works for healthcare providers and medical organizations. We have access to nearly all the medical malpractice insurance markets to serve you.
"At Aviso Insurance, we are proud to serve the many heroic professionals in our healthcare community."
Dan Reale, Independent Agent/Owner – Office: (407) 808-6149 – E-Mail:  [email protected]