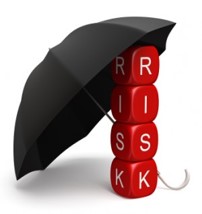 CNBC business news reported on 10/13/2019, small businesses account for 43% of all cyber-attacks and only 14% of these businesses were prepared. Hiscox Insurance reports small business losses average $200k per cyber attack. Medical practices are highly vulnerable because they store sensitive patient information.
Cyber premium quotes are available without a lengthy application process. The cyber premium quote should include a side-by-side comparison of coverage. An independent agent will help you to determine the best insurance market for your cyber insurance needs.
Today it is critical for medical practices to develop strategies to fight cyber attacks. A plan to triage any cyber threat should be developed with your cyber insurer.
Contact an independent agent to learn how to manage your cyber threats and to save premium dollars.
Aviso Insurance is an independent agency that supports healthcare professionals and their medical organizations. We have access to nearly all insurance markets to better serve you.
"We are proud to serve the many heroic professionals in our healthcare community."
Dan Reale, Independent Agent/Owner – Office: (407) 808-6149 – E-Mail:  [email protected]